Automotive in Locksmith Tucson, AZ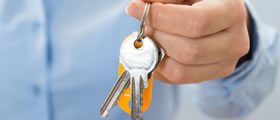 Do you need an automotive locksmith because you have lost your car keys and are experiencing a vehicle lockout? If you are unable to enter or drive your vehicle, then you are stranded and can't drive to the important places you need to go. Call Locksmith Tucson AZ to help you.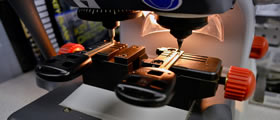 Our locksmiths move quickly when a customer calls needing assistance. If you need auto key replacement after losing your keys, we can cut another one for you on the road, at the mall, at work or at home. We are flexible and available to help you when you need keys.
Transponder, Ignition Repairs
Has your transponder chip key failed to work and you can't get your vehicle opened? Have you put in new batteries and still this device isn't functioning? If you call our locksmiths, they will be able to figure out what the problem is and to fix it right away so that you can drive your vehicle.
emergency locksmith
Once in a while you are unable to turn on your car because the steering wheel is locked. When this happens you know how to unlock the wheel and can get the vehicle started fast. But if you inserted the key in the ignition and it failed to start the vehicle you may need car ignition repair.