Commercial in Locksmith Tucson, AZ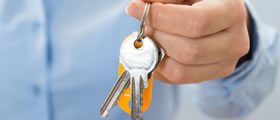 Every minute counts in business and you wouldn't like to waste any of it. If you have lost your keys and have an office lockout as a result, you could be wasting a lot of precious time that you need to work on projects that make you money. If you call us, we can open the door for you.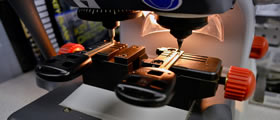 Locksmith Tucson AZ is a service that you can trust with the safety and security of your business. If you want to increase the security of your office and want to change office Lock, we can assist you. We know the best locks in the market and can get them installed quickly.   
Panic Bars Installed
Do you have a mechanism to evacuate your building in case you have a fire or some other emergency? If you don't have exit panic bar installed in your emergency exit doors, call us to install this important device for you. Once pushed this gadget will automatically unlock and open your doors.
emergency locksmith
Being able to get your workers or customers safely out of your building if needed is a safe business practice and in some cities it is a code requirement. We provide many locksmith business services and can advise you on what you need once we review your building.
Playing an advisory and a service role is why businesses choose our locksmith company. We are not the kind of company that is focused on providing you one thing and are gone; we work towards building relationships with our clients so that we can continue helping them for years to come.